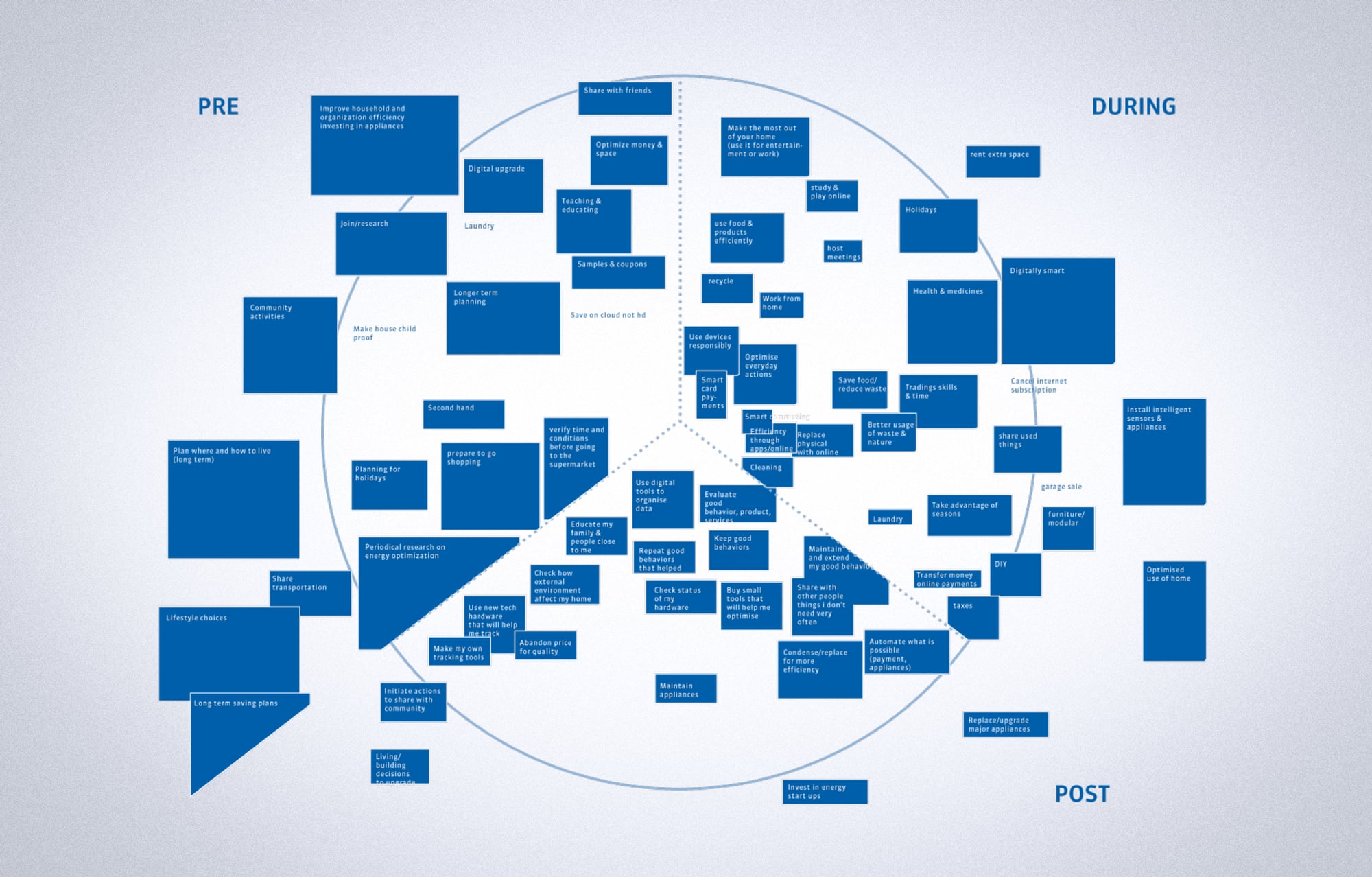 Customer activity cycle to track and visualise all the actions customers currently go through to optimise their household resources.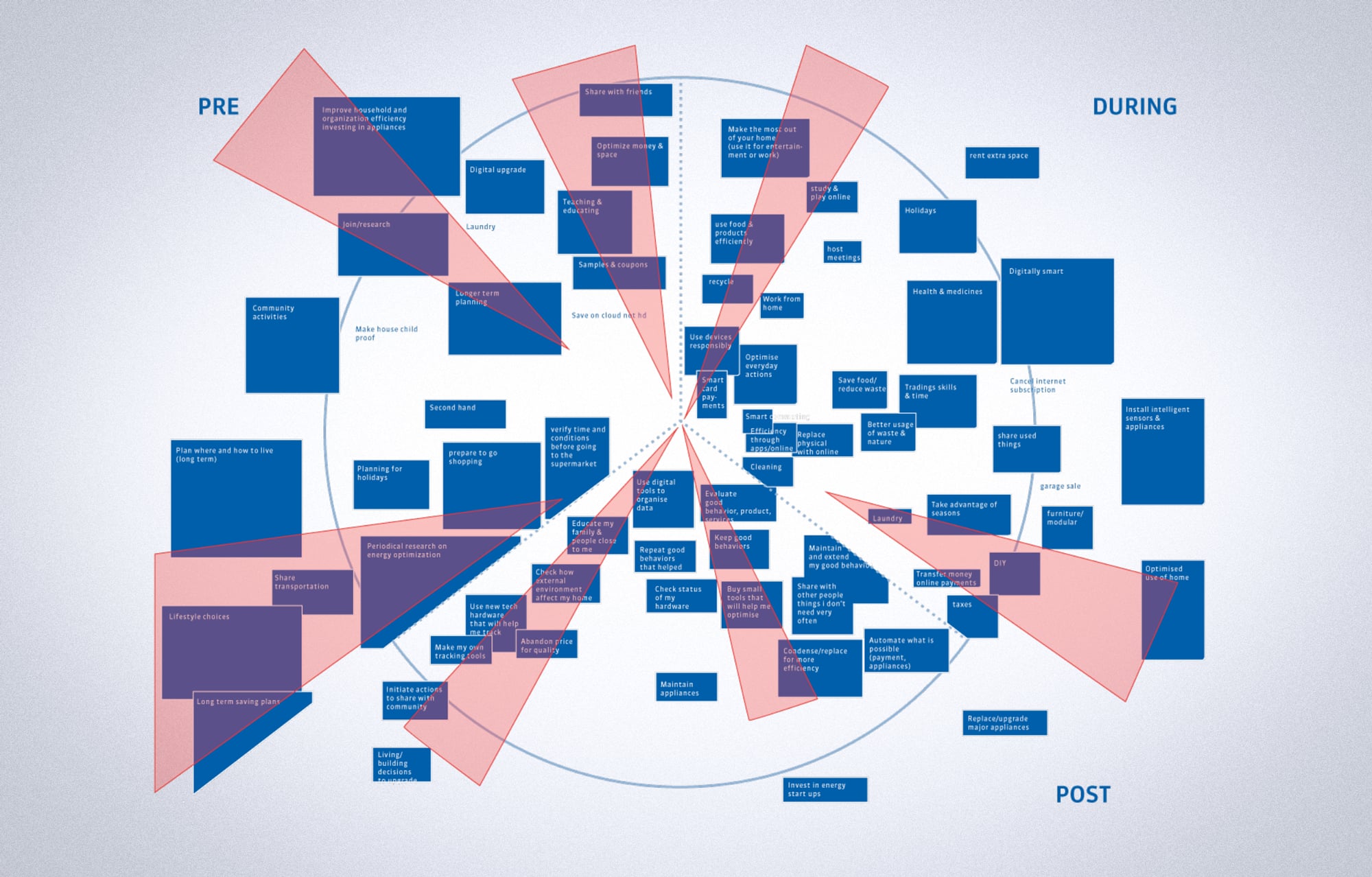 Value gaps in which Tesco could potentially focus to find new market opportunities, simplify the activity cycle eliminating wastage, create a long lasting bond with customers and enter their everyday life in a more meaningful way.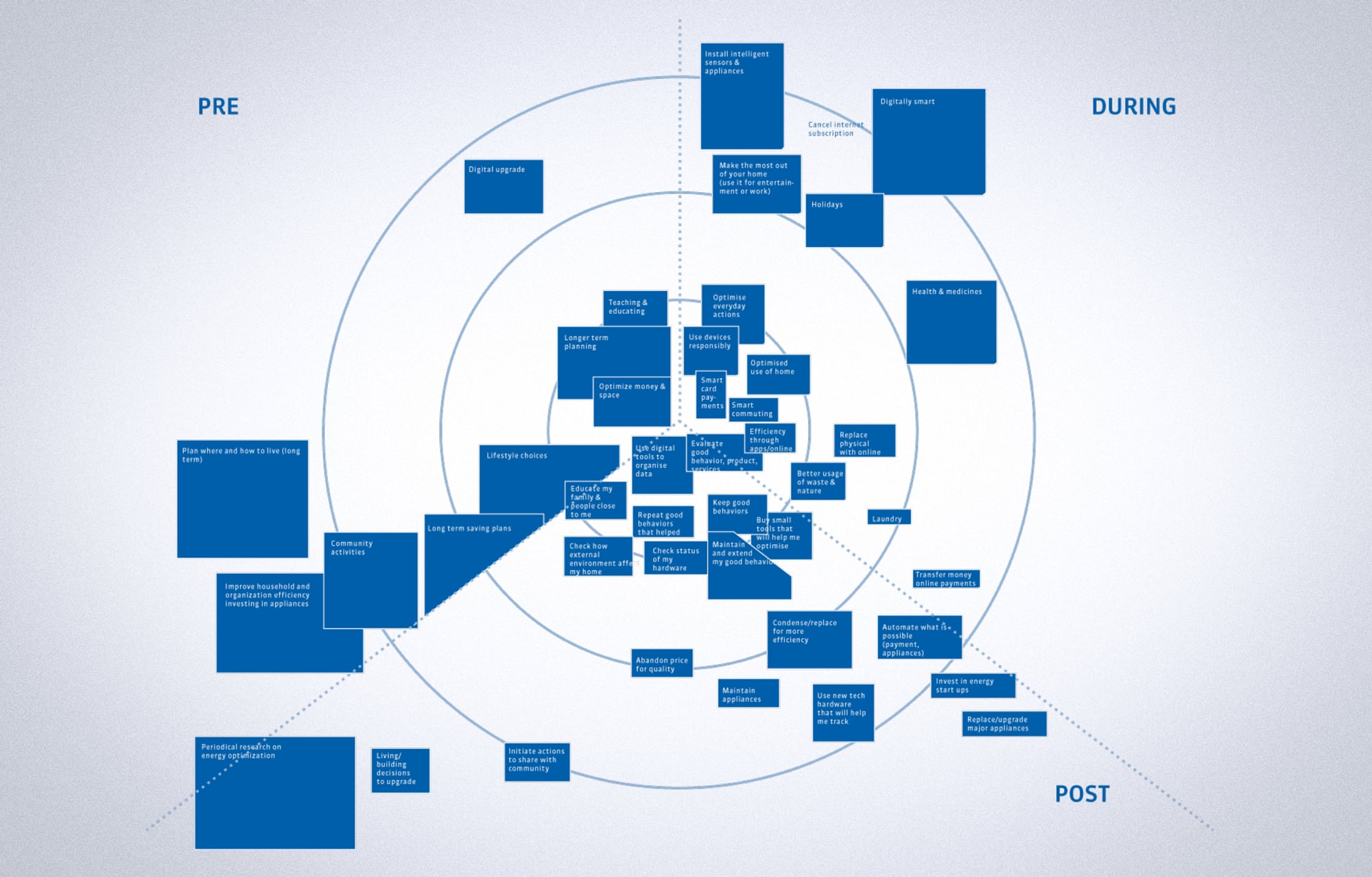 How the customer activity cycle could look like if Tesco implemented our solution.